PLEASE READ ABOUT WHITE CLOUD FARM & BOTTOMS UP CUPS on the page above this one.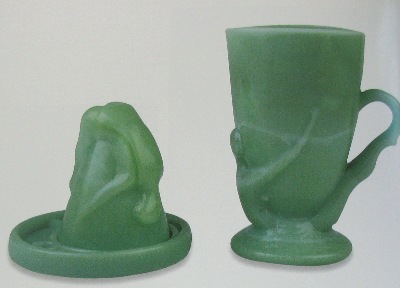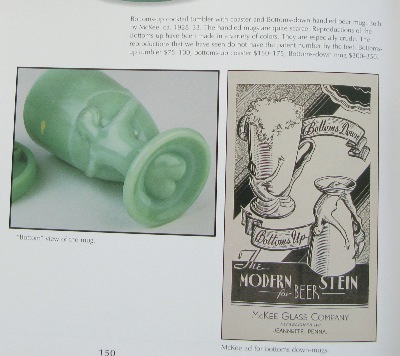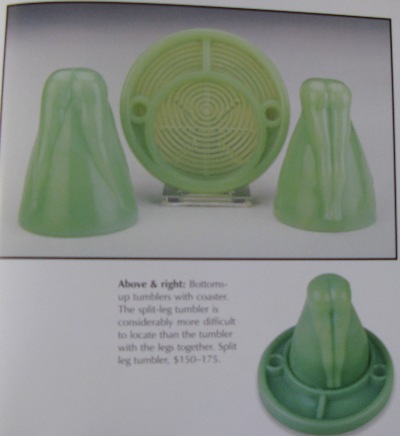 THE THREE ABOVE PHOTOS ARE FROM;

JADITE, an identification & price guide by JOE KELLER and DAVID ROSS.

IF YOU COLLECT JADITE, THIS BOOK IS FOR YOU, PUBLISHED BY SCHIFFER

AND PACKED FULL OF INFORMATION AND GREAT PHOTOS

PLEASE READ MORE ABOUT WHITE CLOUD BOTTOMS UP ON NEXT PAGE

AND THE PAGE ABOVE THIS.

BELOW. McKEE GLASS ELECTRIC CIGARETTE LIGHTER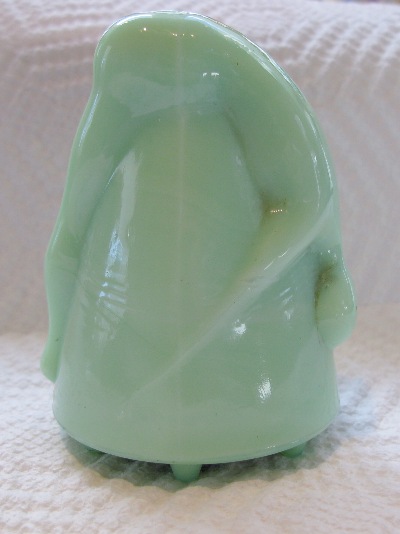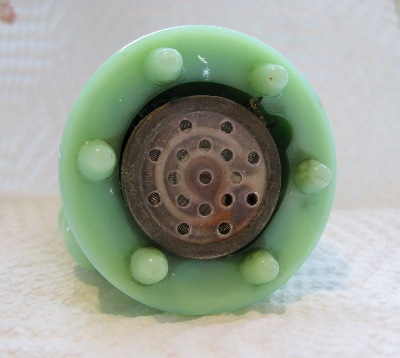 McKee Glass Company. 1.) original 2.) new reproduction.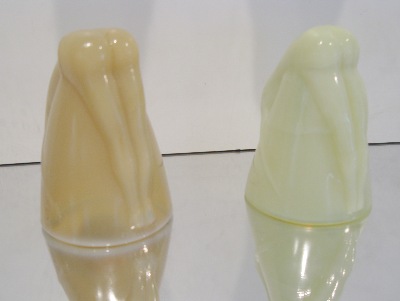 about the only way to tell the difference is to look for the Patent Number below the feet # 77,725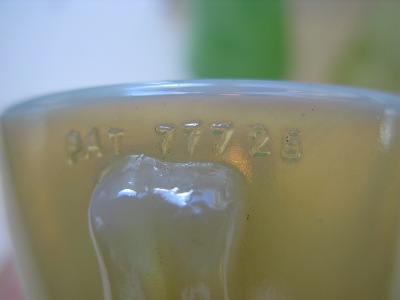 Below: Original McKee Glass French Ivory Bottoms Up Cup with Coaster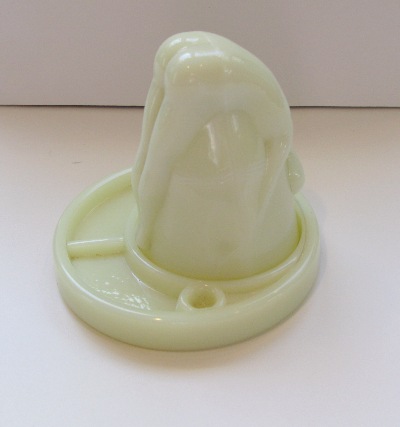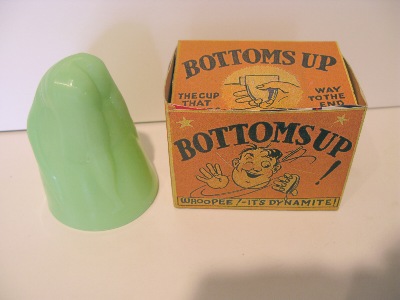 ABOVE. original spread leg bottoms up by McKee. When McKee stopped producing the split leg cups and changed over to closed legs. They had an inventory of Split Leg Bottoms up cups. and sold these to a novelty buyer, a middle man. they manufactured the packaging. the box only. and resold.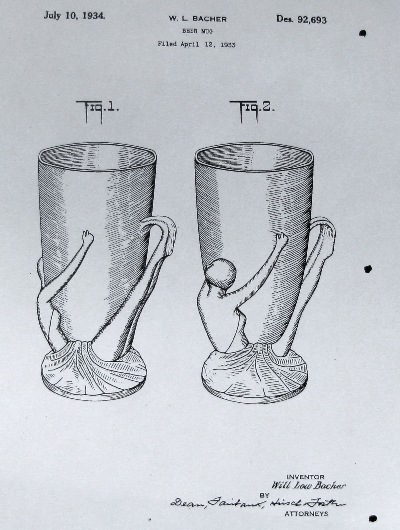 above. The Beer Mug designed by Will Low Bacher & produced by McKee Glass Company. patent # 92,693. In production McKee used the original bottoms up patent number of 777,25 & it's in raised letters on the bottom of the mug. The Mug and Cup reproductions are sold on e-bay with out the raised patent numbers, about the only way one can tell the difference.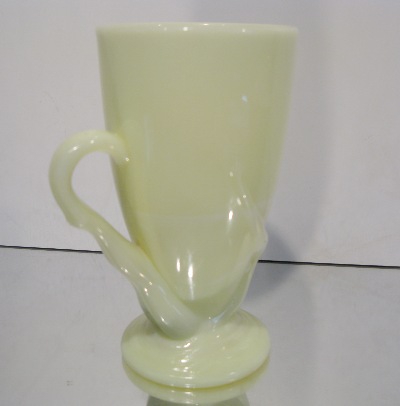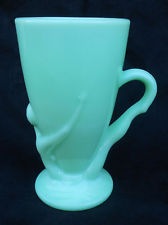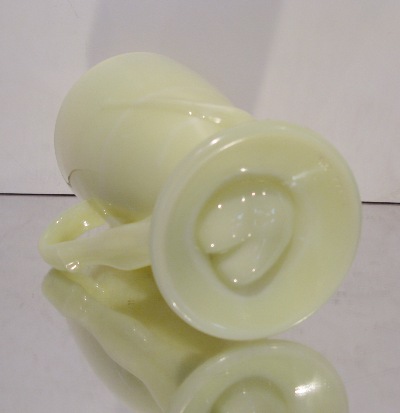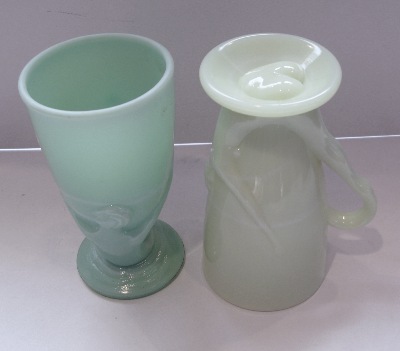 It had to happen sooner or later. The original McKee Split Leg Bottoms UP Cups have been knocked off and are for sale on e bay. along with the coaster/ashtray

One can tell the real from the fake Split Leg cups. The New knockoffs are 1/8" inch shorter. 3 1/4" tall verses the original McKee that is 3 3/8" tall.

The new cups are also shinier and lighter in color and have sharper definition. and do Not glow under a black light.

Both cups have the same diameter round mouth 2 9/16 " outside dia.
McKee original split leg cups, with the exception of the frosted glass cup, are uranium glass and will glow under a black light.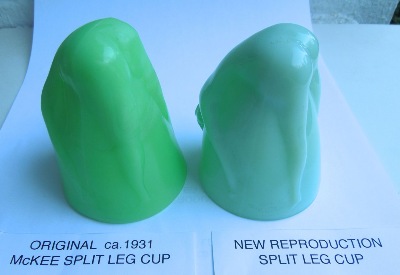 BELOW:
Rare 1934 McKee Bottoms Up from the American Motion Picture Association Naked Truth Dinner and Dance.
Thank you to Gary & Joy Graham.